Comic 606 – "Role Reversal"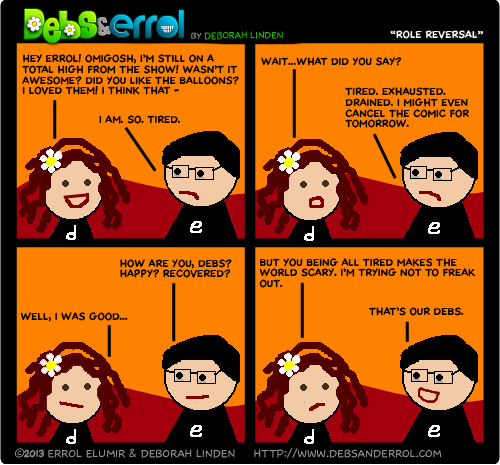 Debs: I went out of town right after the concert so I didn't really get to talk to Errol much about how it went. I came back and this conversation happened. Poor Errol. He said he'd do the comic even after I offered to but I'm pretty sure he fell asleep at his desk. Next time, there will be moar eyebags! Now I'm picturing a bag full of eyes.

Tomorrow, we hope to record a cover with Kari!
Edit: Today 😀 Todaaaaay!