Comic 620 – "Unlimited Texting II"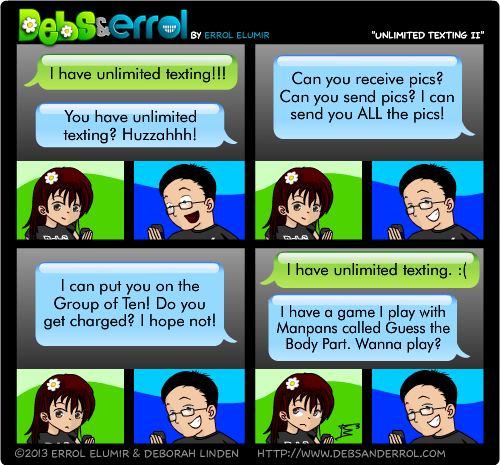 Errol: Debs has unlimited texting! She doesn't want the pics I send to Manpans though. Go figure.
Debs: Well, you should be complimented, Errol. I basically got it so that we could stay in touch while I'm away. I've resisted the data thing for so long though – I asked so many stupid questions like "How do you turn data off" and basically felt really old.
Manda: Yay for unlimited texts! And yes, my job is boring enough that I am constantly checking my phone. Sigh. The bad part about that is that I bring almost everything on myself.