Another Extrovert vs Introvert Chart – but with input by an Extrovert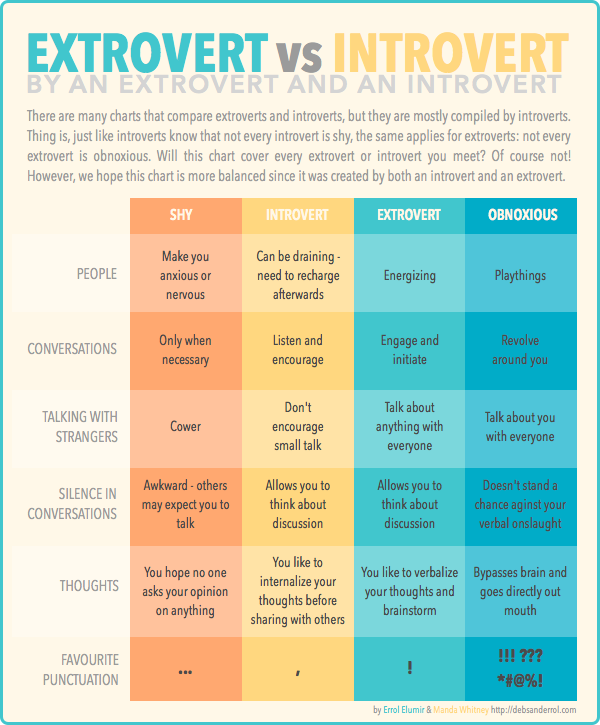 Errol:
I ran across another Extrovert vs Introvert chart and once again it pegs extroverts as selfish prats, but cries foul about how not all introverts are shy. I don't think any of the charts are written with any input by an extrovert.
So I found a chart and based this one on it. And then, to be fair, I also asked Manpans, an introvert, to give her input.
Thing is, I do know there is a bit of animosity towards extroverts, and hey, I understand why. If you read comments on our How to Care For Introverts video, people are scarred here!
But know that as people can mature as an introvert, so can an extrovert. 🙂