Comic 635 – "Public Announcement"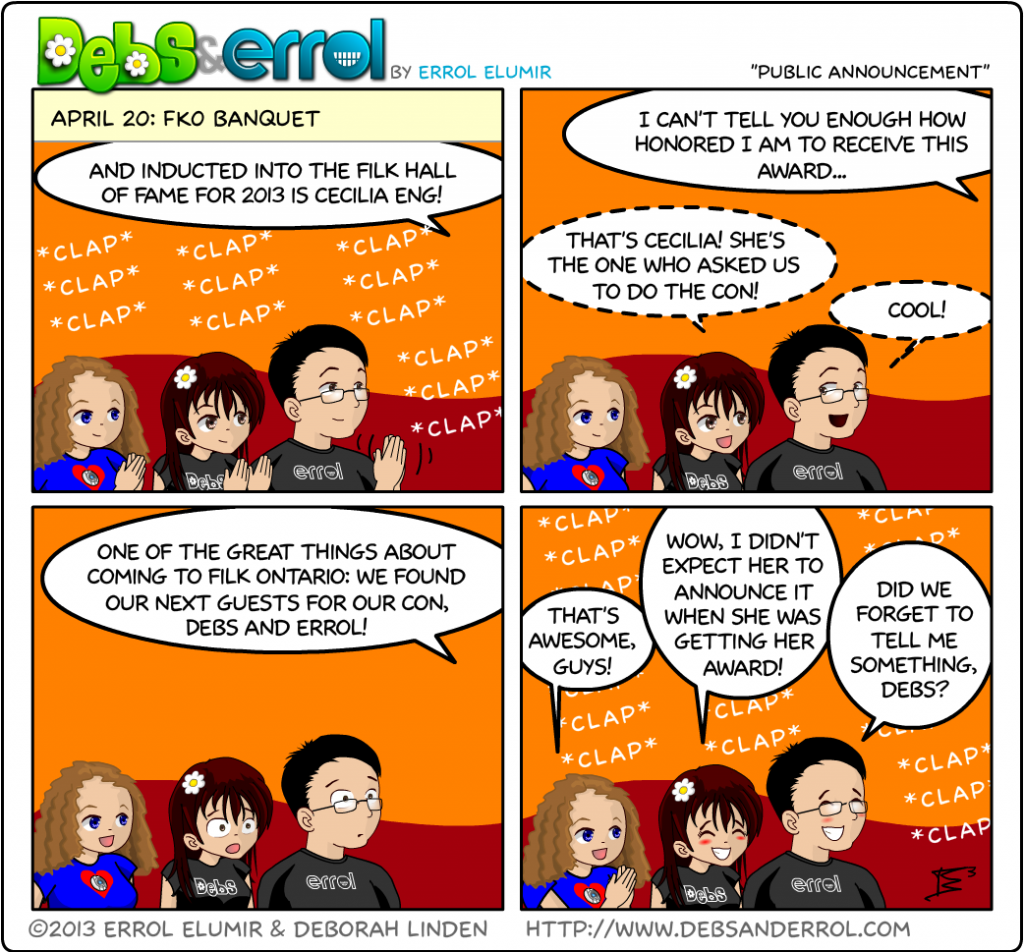 Errol:
This took me completely by surprise. I was NOT expecting this at all when I was listening to Cecilia's speech. I hope the pictures that were taken did not have my face look as dumbfounded as I thought it did!
It was totally amazing though! I'm still super excited to go!
Debs:
Yeah, I was definitely wasn't expecting it and the sudden attention was all "bwah?!" I mean, it was her
Filk Hall of Fame
speech! She deserved all the clappy time! 😀 I'm kind of glad we haven't seen any pictures of this yet.
Whitless: This was awesome. Not just because Debs and Errol got a gig,but because the look on Errol's face was one I will never forget. First there was shocked, then embarassed, then BASHFUL AND SHY! It was a glorious thing to witness.