Comic 624 – "Morning Again"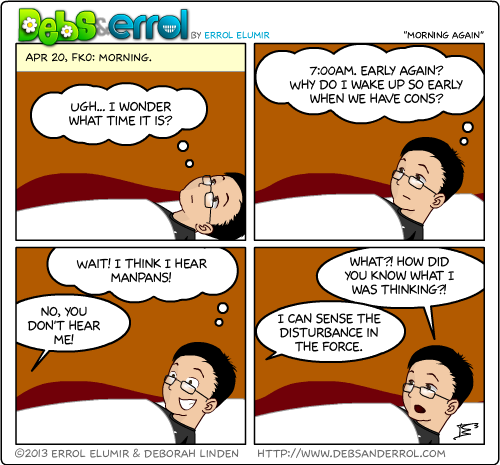 Errol:
They gave me the bed because it was in an enclosed room and I snore. There are perks to being a disgusting male.
Not many perks, but I'll take what I can.
Whitless:  I was up much the same reason Errol was: my work schedule made my brain think it was time to get up. Actually, I also have a hard time sleeping at other people's houses. Ask my friends. I will rarely crash at their place when the time calls for it. I always feel uncomfortable in the morning and afraid to move around :D.