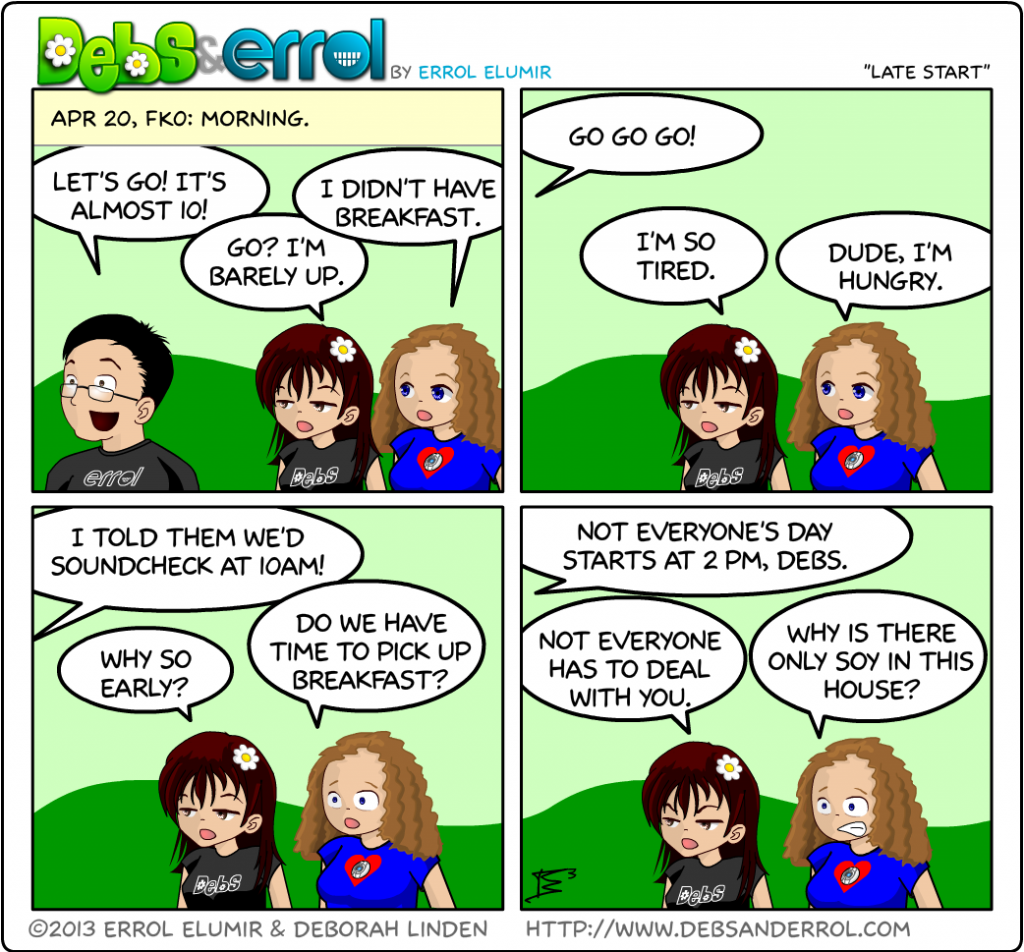 Errol:
Debs probably doesn't get up early in the morning because that opens herself up to all sorts of unwanted contact, like me!
Poor Manpans… if you've read Manpans facebook statuses, you can sometimes catch a glimpse of what transpires.
Whitless: Hey! You kept saying "Don't worry Manpans, we'll pick something up!" when I brought up the idea I just eat dry cereal. And then we kept getting delayed…I REFUSE TO FEEL GUILT :P.
Debs: I will have you know that I wake up with the sun at 5:30am now. 😛
Errol: Yuck. I'm glad I'm not a farmer. Nudge wink, Debs probably would go for a farmboy… hee hee