Comic 628 – "Soundcheck Complete"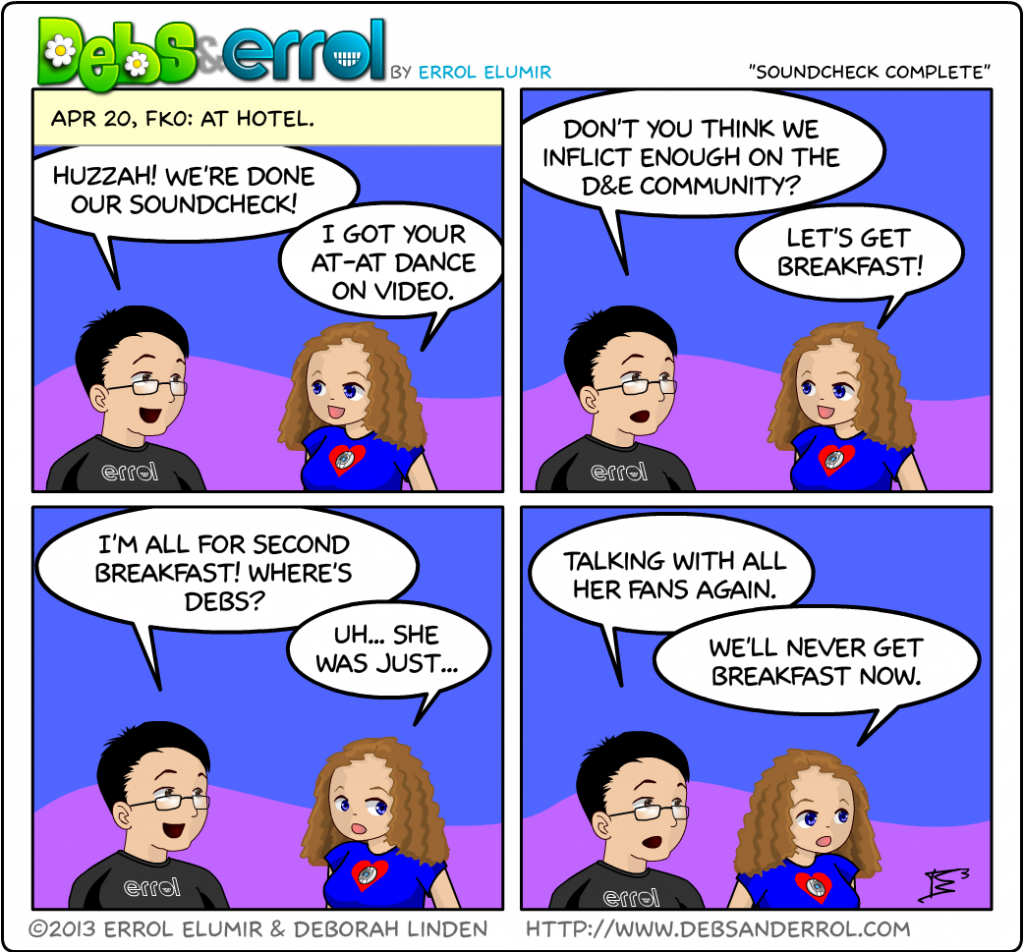 Errol: Errol: Poor Manpans. She waited forever for breakfast. And yes, you will find a silly video of me dancing to AT-ATs in the snow on Facebook. And Debs will kill me after she reads this comic. Good thing she's far away.
Whitless: I can indeed confirm that there was an epic wait for breakfast. I can also confirm that yes, Debs will kill him 😀
Errol: Edit: And for Jules, I have found out how to embed this video!