Comic 629 – "Breakfast Quest"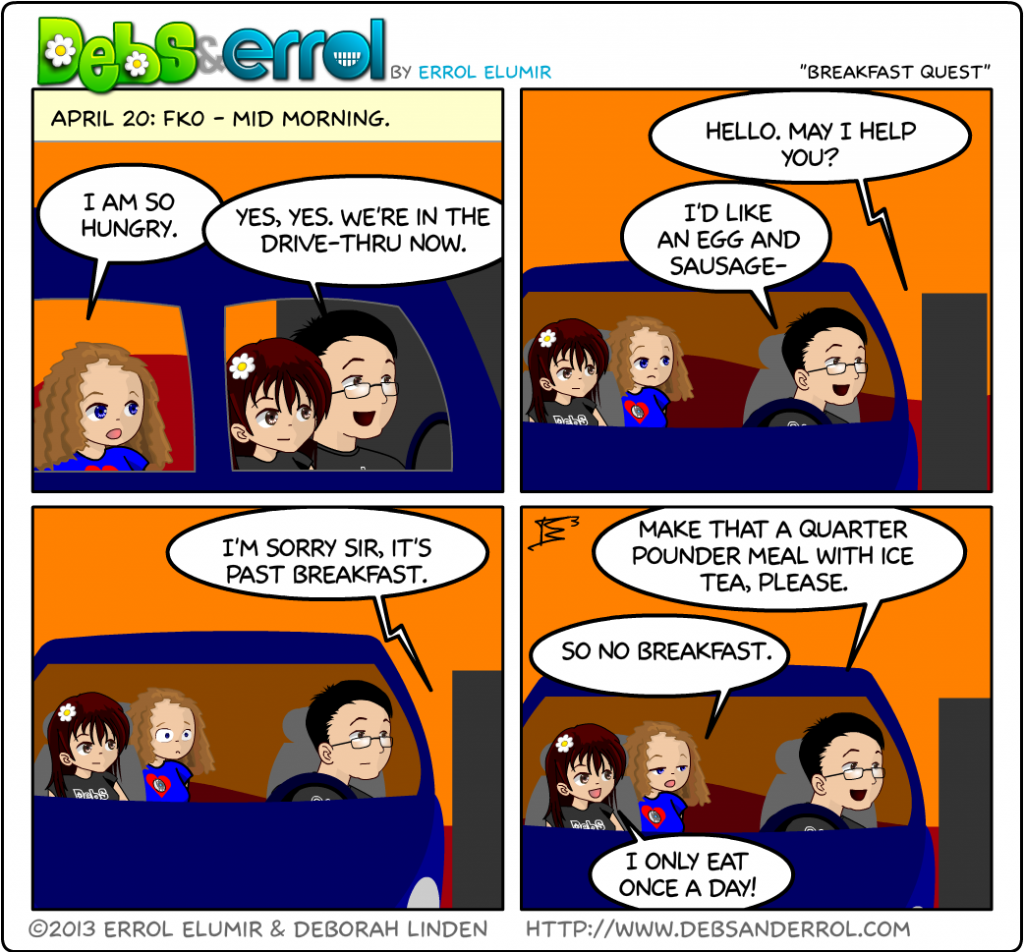 Errol: Poor Manpans. And I don't know when Debs eats. I think she eats to humour us. Like when robots pretend to eat to blend in? Ya. Something like that.
Whitless: I was just happy to get food. I'm not picky :D. Although I do love me a bacon mcmuffin without cheese and was looking forward to it. I would love to be one of you righteous people who always says "Oh, I never eat McDonald's, I know how bad it is and frankly I don't even feel like it". I am no such person. I eat it once a month, and I still love every moment of it.