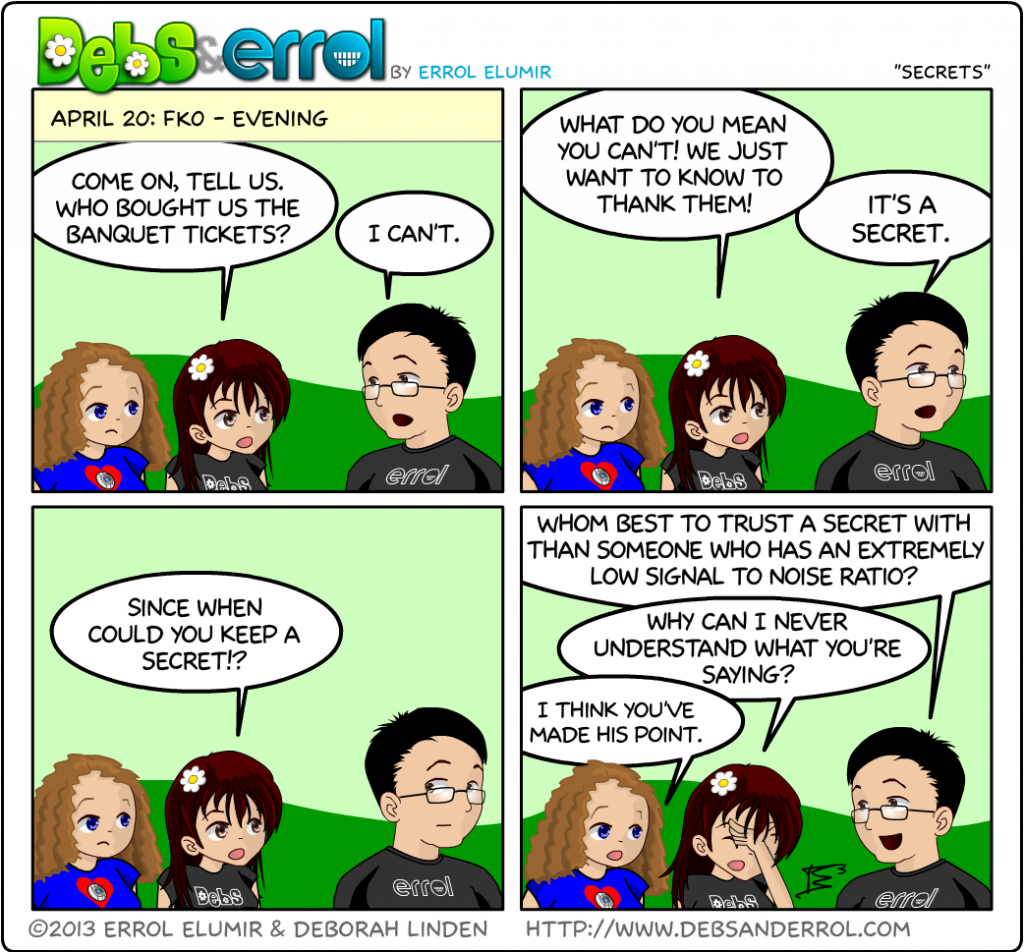 Errol: They still don't know who it is. I don't even know for sure who it is.
Debs: What? You don't? What do you mean, you don't? Why didn't you say that in the first place? G'ah!
Whitless:
I think he's just saying that so we stop asking. Oh! And if you want to see a blog on my harrowing experience with photoshop, you can see it
here.
Errol: Thing is, it could be one person. Or maybe the person was a messenger. I don't really know!