Comic 639 – "Ghibli Panel"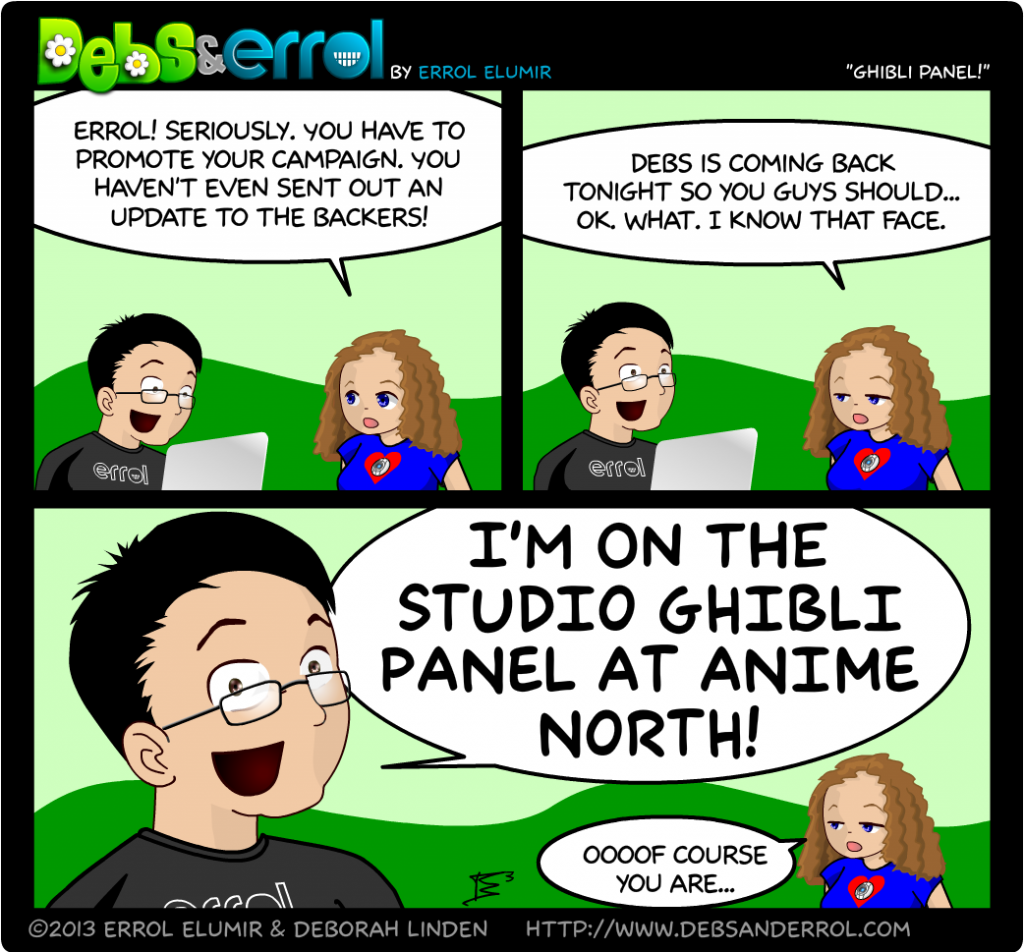 Errol:
We have an indiegogo campaign you can find on the right sidebar. Ok. I promoted.
I'M GOING TO BE ON THE GHIBLI PANEL AT ANIME NORTH! HUZZAH!
Originally, I asked to do a Miyazaki panel and I heard it was all full. ALL FULL! But then Fingers wrote me and told me there was a free spot and I immediately snagged it. Did I check if it conflicted with other panels I was helping to lead? No. I am just so excited. I wonder if I have to do research. I wonder if I have to meet the other panelists ahead of time. I don't know! So exciting! HUZZAH!
Whitless: I'm pretty sure you have all research covered, and exciting! This conversation didn't happen but it's portentous in that it's probably going to.