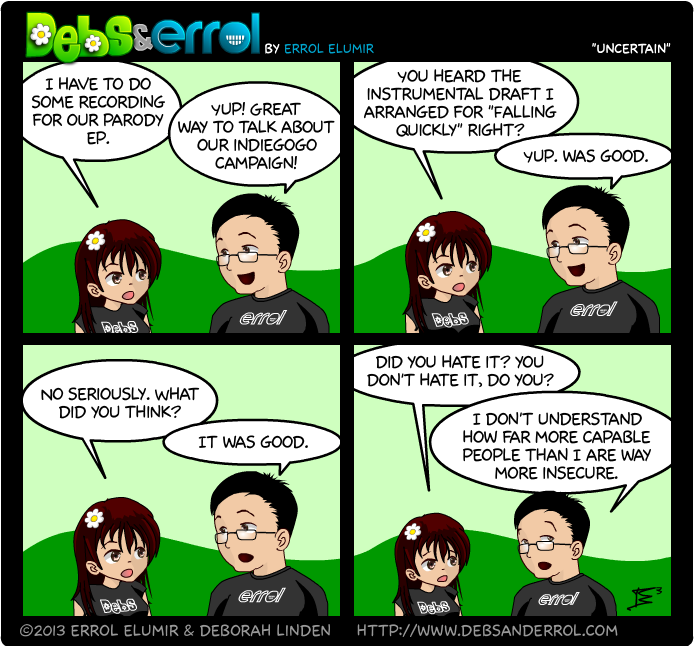 Errol:
It's true. I have full confidence Debs will do fine. I know she hates recording and all though, poor Debs.
Anyway, she's currently at Devin's and they are going to be recording fiends.

Debs:
It's recording instrumentals that stress me out, because I'm not good at them. Remember the
AT-ATs fiasco
 when I recorded the uke but it was awful and we had to throw the whole thing away and get your friend Rob to do it? Oh my gosh, that was * really * hard. But nearly two years have passed since then and I'm fairly confident that I have improved…somewhat! And look, I made a plan!!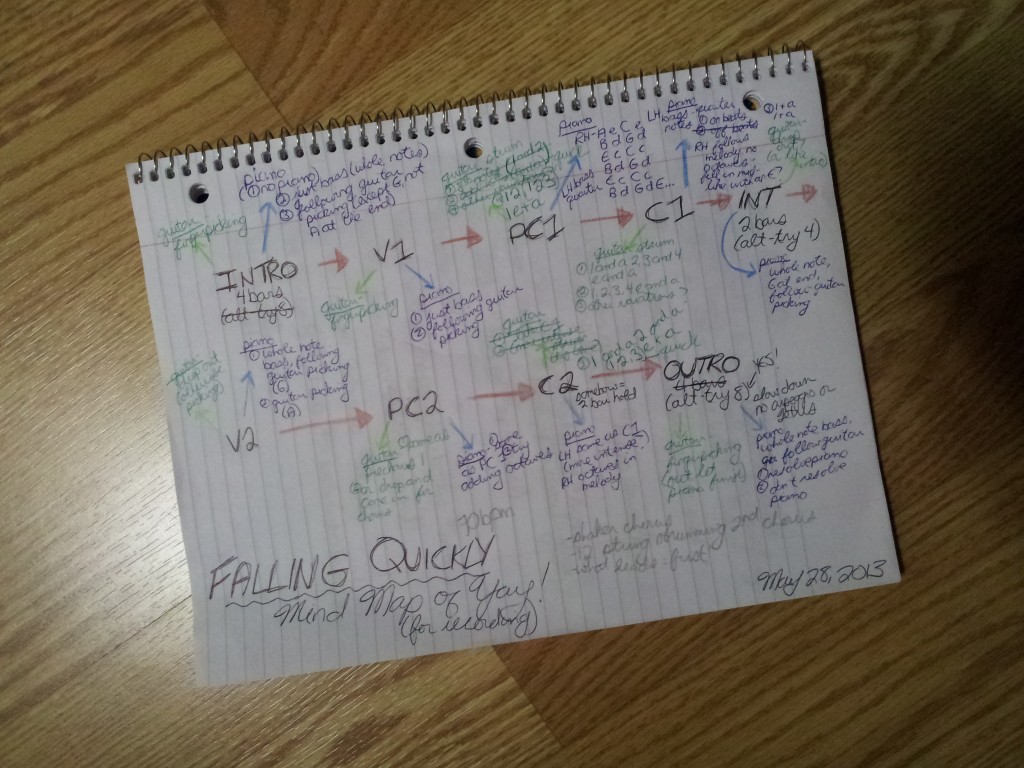 Errol: 1) Poor Debs has a hard time with the 'blurb' tag.
2) I'm so glad Debs is not my manager. Imagine the meetings and documentation she would demand…