Comic 666b – "Sapient Network"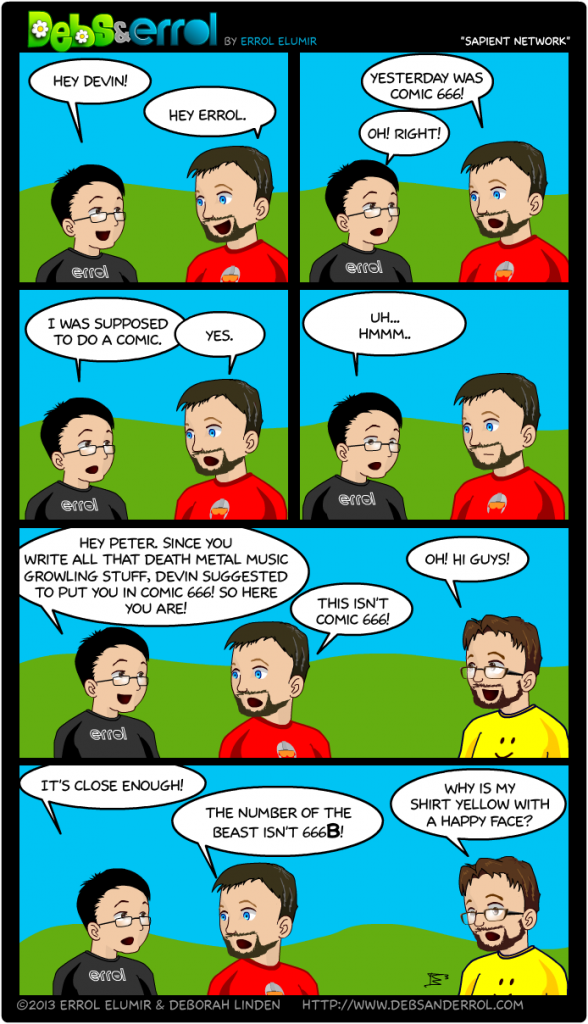 Errol:
On D&E Facebook wall, Devin mentioned I should do this. I thought it a was a great idea, and so he mentioned it should be a surprise. So I deleted it.
And then, I forgot which day it was going on and miscalculated. Darn, darn, darn. Ah well.
So now we have an extra comic.
Debs:
You can hear Sapient's death metal music
here
! I've collaborated with him a few times and he is full of win. He also likes lemurs.