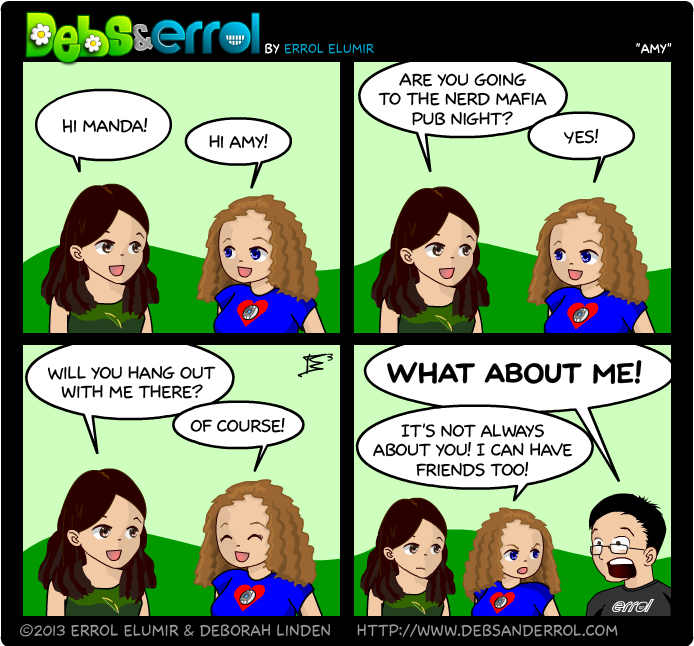 Errol:
Meet Amy. I met her first at
Nanowrimo
. She's been to almost every nerd event there is in Toronto. She's totally awesome and we like hanging out with Amy.
But then she asked manpans to hang out with her at the Nerd Mafia Pub. She didn't ask me! …
Why? What did I do wrong?
In the end, I made them all go out for dinner with me.
In other news, it's almost 700 comics. Any ideas for comic 700?
Whitless: This was seriously his reaction. Amy is awesome :D. We have much in common, including our lack of ability or caring to put on make-up. And she can do ARCHERY! AWESOME! Errol's jealous and I care not. Also, it rained a lot last night. Errol didn't want to get wet. So he bought a towel. And shoved it under his shirt. He was ridiculously happy about this. Here is a picture.