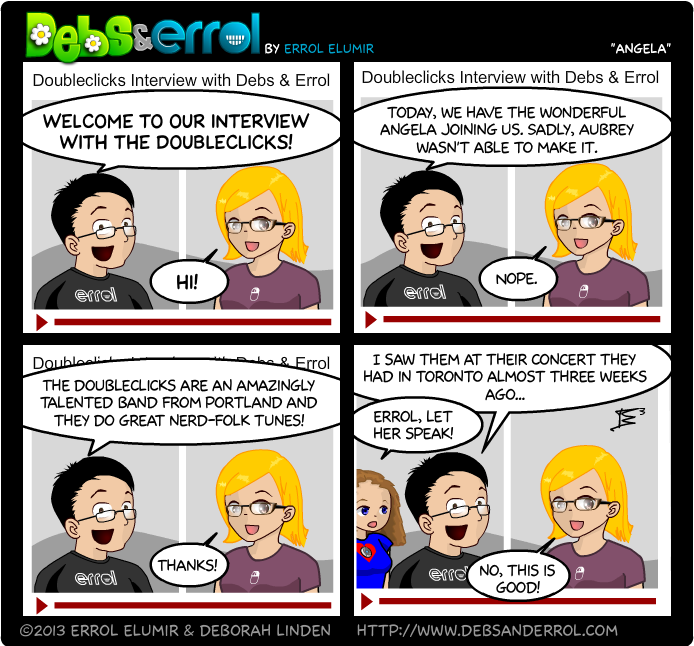 Errol:
As you may know, we have a series called "
The Search for Geek
" where we interview nerd bands.
A few days ago, we sent out some questions to Angela from the Doubleclicks and she offered to answered them in a google hangout! Which we did!
I was so excited!
So please, check out our Interview with the Doubleclicks and then check out their new CD: Lasers and Feelings!