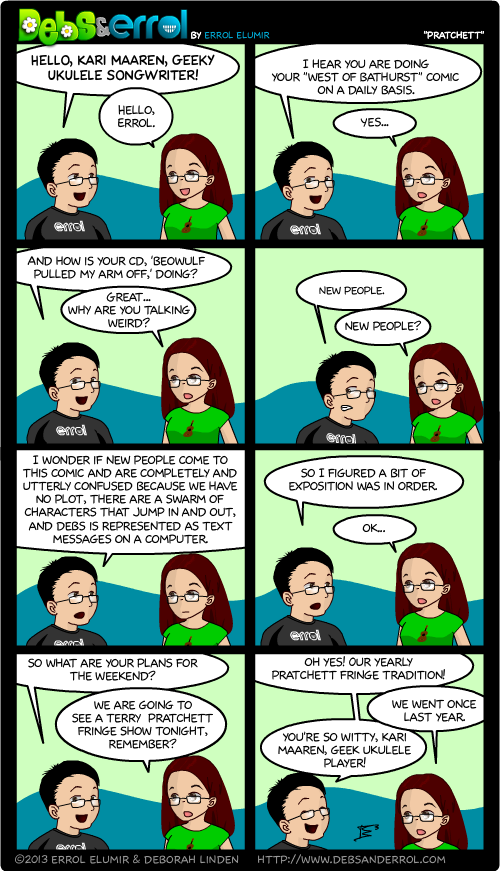 Errol:
I first met
Kari Maaren
n over twitter, and the first day we met in real life I dragged her to a Filk circle and then to a Fringe play which was Terry Pratchett's Mort.
I'm a huge Terry Pratchett fan, and I also happened to meet up with Mags and Sunny there as well. So it's now become tradition, because we wall went last night with others! Nepeta, James and Manpans met up with us, and I even saw other Nanowrimo's there as well!
I would have drawn them, but I want to go to bed.