Comic 688 – "Tribble Practice"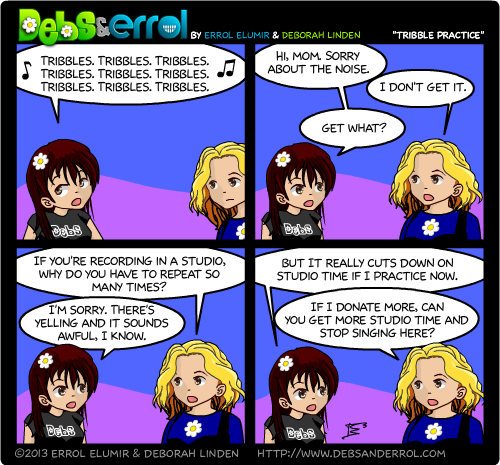 Errol: Debs sent me this! And I'm actually all queued up for comics for this week. I sure hope nothing fun happens that needs to be comicized.
Debs: Okay, my mom didn't really say what's in the last panel, but she was wondering why I was constantly repeating things (I'm staying at her place these days and the sound was floating up from the basement). And she was only around for 5 hours of it 😛 My brother had to endure quite a bit more.