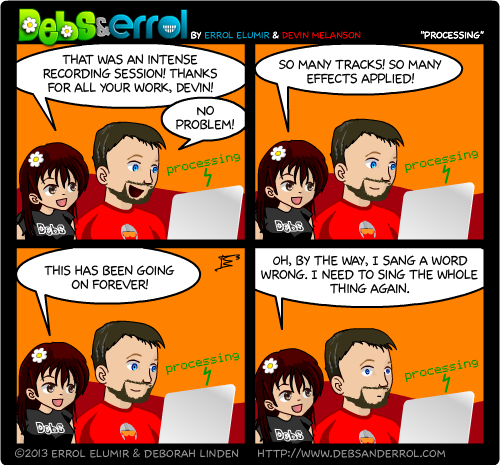 Errol: This is why we record separately. 😀 Poor Debs. I think recording is the worst thing in the world for her.
Debs:
This kind of happened actually. At one point when we were close to done, I could have sworn I head a wrong word in a the chorus. Fortunately I misheard or it would have meant rerecording 4 or 5 tracks, which would have really sucked.
Yeah, recording doesn't mix with perfectionism. I'm looking forward to recording with Errol next week though. Tracking our vocals at the same time will definitely relax the process. But the most important thing is that "Tribbles" is done and it's great.