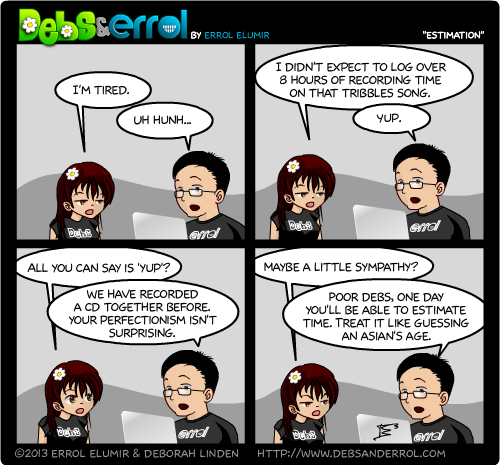 Errol: But it's done! Huzzah! I'm sure it sounds great. 😀
Debs:
Actually it was more like 12 hours for me for me – I kept going while Devin did family things! It went something like 4:30-1:00am  on Tuesday with maybe an hour break, and then 10:00am-1:00pm the next morning. Then it took about an hour after that to clean, render and export.
I guess I shouldn't be surprised since "Double Rainbow" took 13 hours of vocals and only gets intense right at the end. I kind of assumed it would go faster because I had mapped it all out though.