Comic 691 – "Cultural Differences"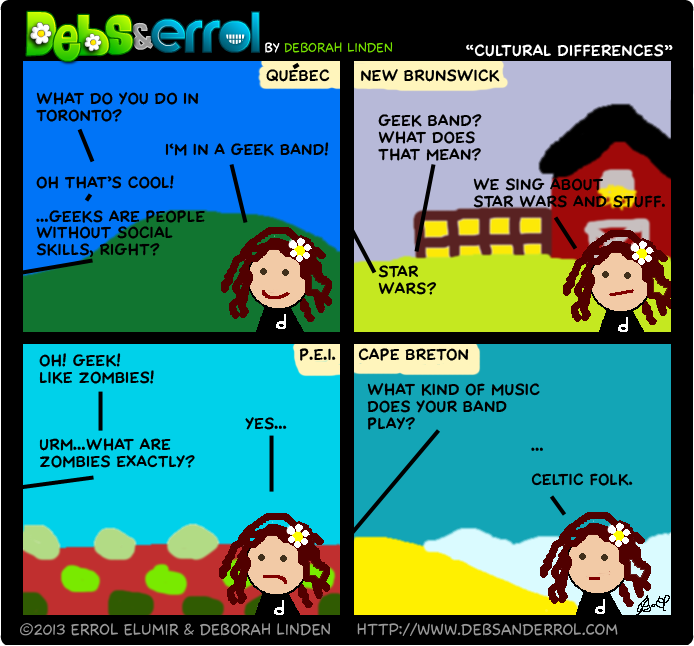 Debs:
Errol was doing perk-related stuff tonight, and I've been wanting to do this comic for ages!
I learned really quickly while traveling that the term "geek band" does not compute for many. These are actually some of the responses I got, no fooling. It wasn't all bad though. The kids (and dad) at the PEI farm I stayed at were super into board games and Lord of the Rings. In Cape Breton, my hosts had recently finished watching BSG and the folks in New Brunswick are now completely addicted to Game of Thrones. I'm pretty proud of that one.
Errol: Heh, not only does the term not compute for normal people, geek culture doesn't in general. I'm surprised you're surprised no one knows about geek things! My default assumption is no one knows about what I'm talking about! *laugh*