700 Comics: Comic Submission by Lore Hera
Debs: Today is the last of the Comic 700 submissions. Thank you so, so much to everyone who submitted 😀 You guys are awesome!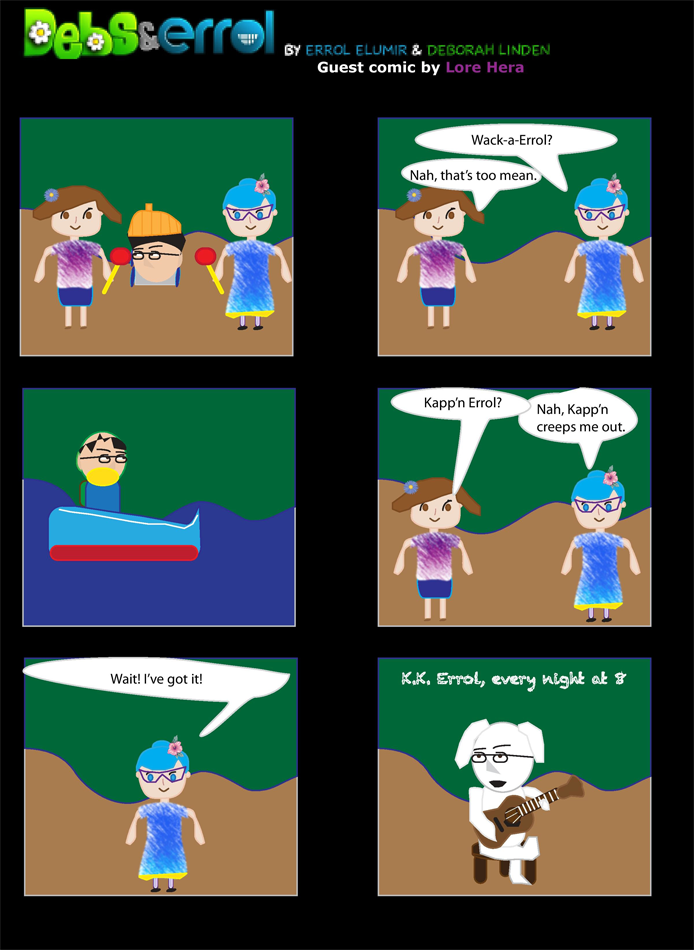 Lore Hera: Part of this conversation actually happened. Sort of. Meli allowed me to try and draw her New Leaf persona with my poor art skills. Please do not hold any of this against her, lol.
Also, to any Sims 3 fans, today is the day. Dragon Valley. Dragons and Elves get to mix with your witches and vampires to gain celeberaty status and try to rise to the top of their career chain. Life just got weirder.
And btw, Errol, Animal Crossing is so a fandom, so I did so keep to the theme. So there. 🙂