700 Comics: Comic Submission by Paige
Errol: Every 100 comics we get the D&E community to submit their own D&E comic! I had a theme for the 700th comic submission, but no one listens to the themes I choose (in fact, I don't listen to it either).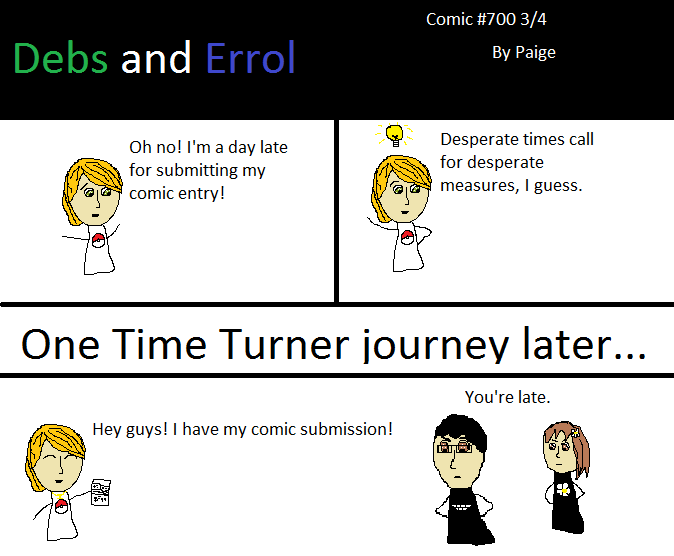 Paige: I thought I had sent in the comic a day late, but I guess it was on time? Possibly even a day early? Huh. Maybe time turners do work like that. I wouldn't know, I'm not a wizard.
That would imply that I was male, which I am most definitely not.
Also, I got a haircut Tuesday, so the hair in this terribly drawn comic version of myself may or may not be entirely accurate depending on which point in time you're viewing it from. I look a little like Emma Watson now, which I think gives me the right to speak in a British accent? Probably not, but I think I will anyways. Though I do sound Australian when I try that particular accent out. 🙂