Comic 713 – "One Day More"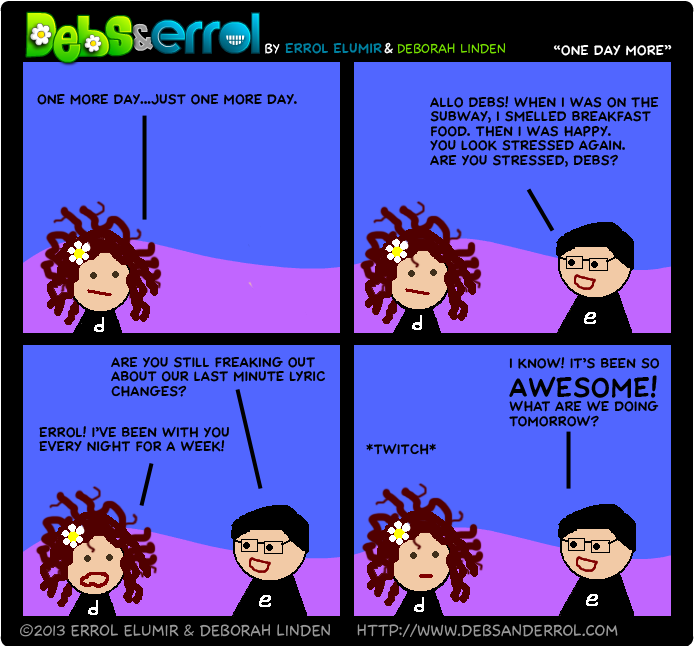 Errol:
I asked Debs to do the comic for today because we went off to Hamilton again to do some recordings.
Monday night, we rehearsed, and Manpans and I visited Ja-mez in the hospital.
And what's happening tonight? One of us Wednesdays!
BTW, every time I see that phrase, Les Mis comes into my head.