Comic 719 – "Alina's Mouse"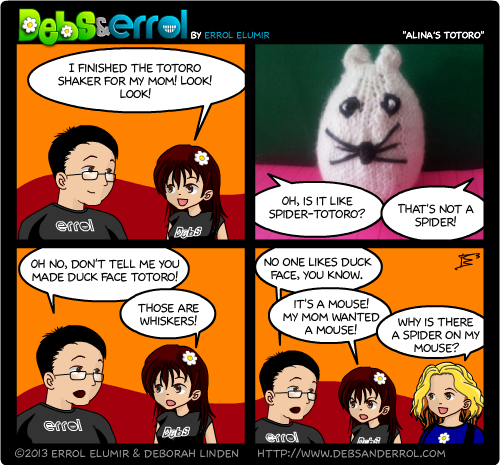 Errol:
Yet another one of our conversations. I think most of this is pretty much true, Alina thought it was a spider too. And Debs makes fun of MY totoro's.
This is the only totoro that I logged on Geek Guy Knitting.
Debs is doing such a good job at knitting them, so she's been doing them all! Go Debs!
Debs: I asked my mom if I should add one more whisker on each side to make eight legs but she said no. Apparently its name is Moustache.