Comic 729 – "Alex of NwG"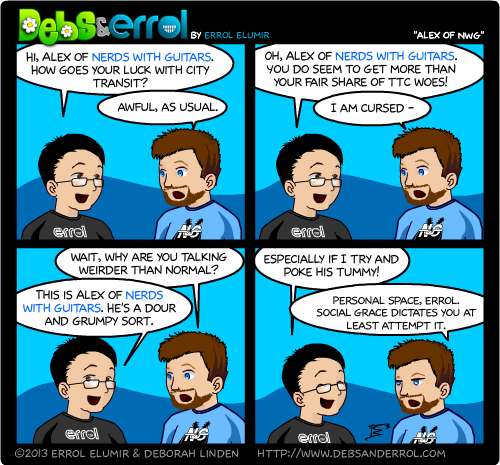 Errol:
Considering all the time I spend with this man by my side, he was bound to make it into the comic. This is Alex of
Nerds with Guitars
. They're one of the first professional geek bands in Toronto!
He and I work together!
Debs: I'm surprised it took this long. Welcome to the comic, Alex!