Comic 732 – "EP Title Needed"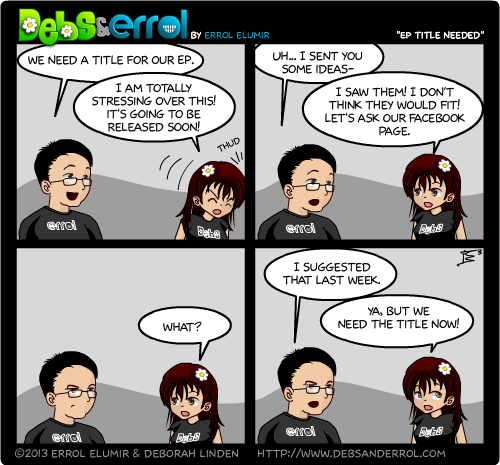 Errol:
We posted a request for titles on our Facebook wall. We got a whole whopping 6 comments. I then posted it on my personal wall on FB. Sixty one comments. I know that FB wants pages to pay so that people can see posts, but nope, I'm not doing that.
I think I should just stick with my personal FB. Sorry FB friends, you're going to get a lot more D&E from me.
Debs: Some of those comments were a friend and I reminiscing about elementary school 😀 I got 15 comments on mine when I posted. Errol and I have 238 mutual friends on there. That's weird. Also, I love the fact that I'm banging my head against the comic frame. That is awesome.