Comic 745 – "D'Elite Force!"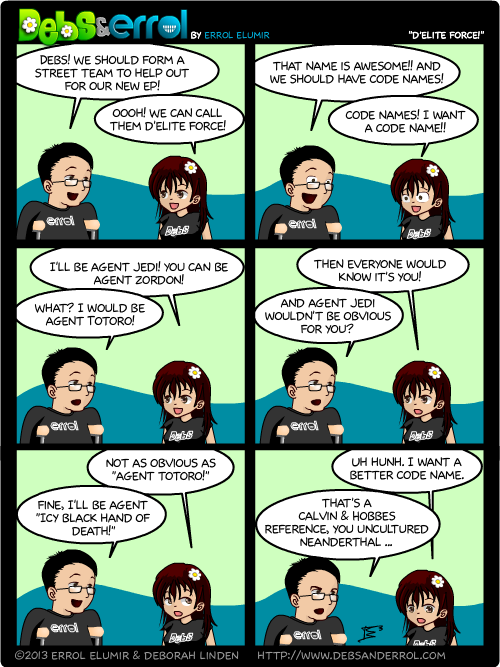 Errol: That's right, we have a street team! And if you want to get involved, by all means, email us at debsanderrol@gmail.com! 
Debs: But don't comment about it on here because we're keeping identities a secret. Seeeeecret! There are only code names 😀 My code name makes me laugh.
Errol: Btw, I haven't been on social media that much. You think, with all this extra time because of my injury, I would be on it more, but a lot of time is spent sleeping and resting!
Errol: And speaking of tree injuries, here's another comic from Beedoo!