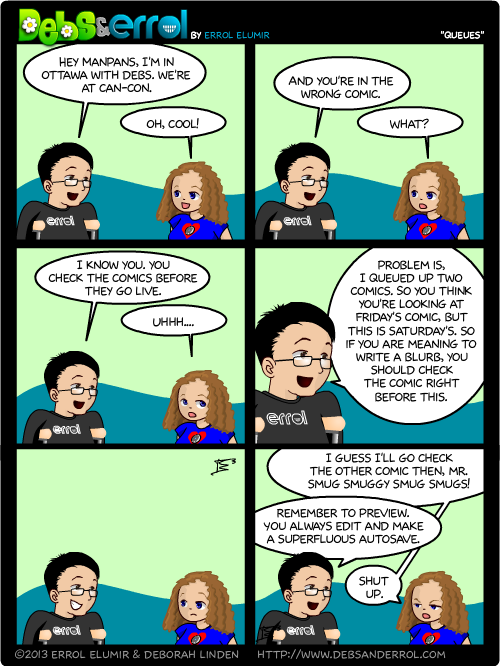 Errol: Friday night, after I get off work and get home at 7pm, I have to somehow make it to Ottawa which is a 5 hour drive. This is difficult since I get tired at 11pm every night. Stupid crutches, the extremely exhaust me!
Debs:
Future Saturday Debs might be visiting
Star Wars Identities
 in between con stuff! Future Kari might be with her! Current Thursday night Debs is jealous!
Whitless: It is Friday as I'm typing this…Everything that happened in that comic…EVERYTHING…that Errol predicted…totally came true. I felt like I was in the Matrix. Or Back to the Future. Or Blink…man, I'm predictable…And yes, I have taken to calling Errol a "Smuggy smug smug" more often because the jerk is always right…Except PREVIEW! I HAVEN'T PRESSED EDIT IN A MONTH THANKYOU VERY MUCH…I have to be right about something someday…