Comic 757 – "Thunderclap Contest! Join Us!"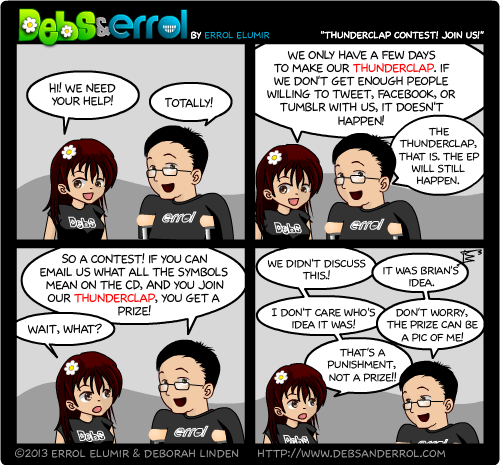 Errol:
Huzzah! A
THUNDERCLAP CONTEST
!
Figure out what the symbols below on our EP represent and then email us at: debsanderrol@gmail.com
The first person who gets them all and emails us wins!
And your prize: We will shout your name to the world! And trust me, I can shout!