Comic 789 – "Portland Bound"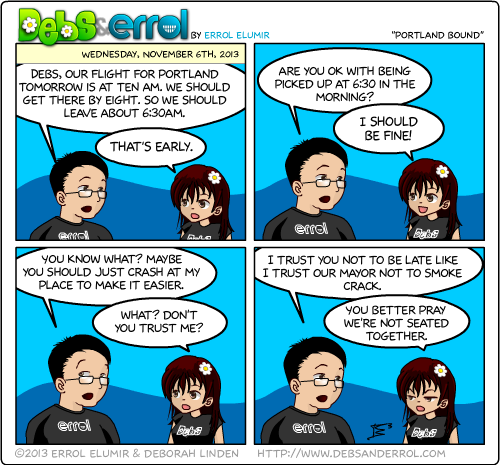 Errol:
And so starts a comic arc of our time in Portland when we went to
OryCon
, our first international show together.
Debs: Whoa, you really did just put a Rob Ford joke into the comic. Nooooooo, now that's going to be etched in the D&E universe forever! You know what I really liked about Portland? No one asked us about scandalous Toronto mayor-related stuff at all. That was really nice.