Comic 825 – "TIFF Totoro Gig"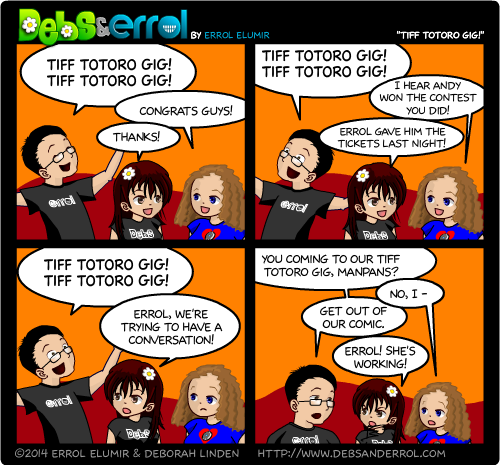 Errol:
HUZZAH! We are playing
today at TIFF at 12:30
!
And sorry for not being on social media as much in the last couple of days. My family is down, and we've been watching a lot of movies and Doctor Who. My wife also bought my kids "From Up On Poppy Hill" last night.
And by the way, the Breakfast Song from that movie is going to be the death of me. 😀

Whitless: And then I saw this comic after I sent you your "good luck you're awesome" message. I take it back! Jerk!…Kidding :D. About taking it back. You're still a jerk :D. Break legs, guys!