Comic 827 – "Need Feedback"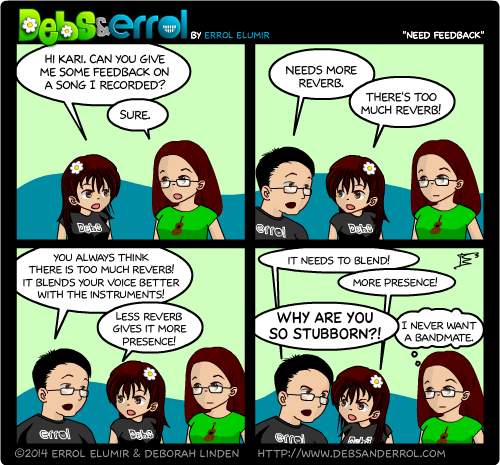 Errol: Poor Kari. I wonder how she got dragged into all of this. This happened last night.
Debs: Oh, it was because I asked for her feedback before you mixed it. And yes, Errol and I have this argument constantly. I don't think it's one we'll stop having any time soon. But the important thing is that the song is done and shall soon be sharable!