Comic 829 – "Daily Texts"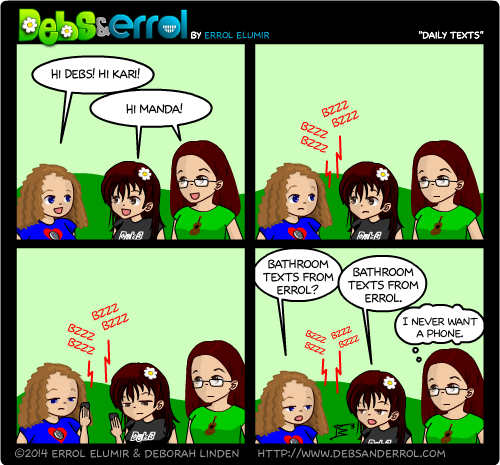 Errol: Debs actually came up with a comic about this but it came too late, I already had made a comic. It was a good one too, but time dependent. It dealt with poo though, so, this one is similar enough. 😀
Whitless: This is partly my fault…I dared Errol on New Years Day to keep count of his bathroom breaks….he has taken it to ridiculous levels.
Debs: Why?! Why did you do that?!?! Blargh. Now I just kind of mentally do ratios in my head every time I get a message. Lesigh.
Kari: I never ever ever want a phone.