Comic 837 – "Manager Type"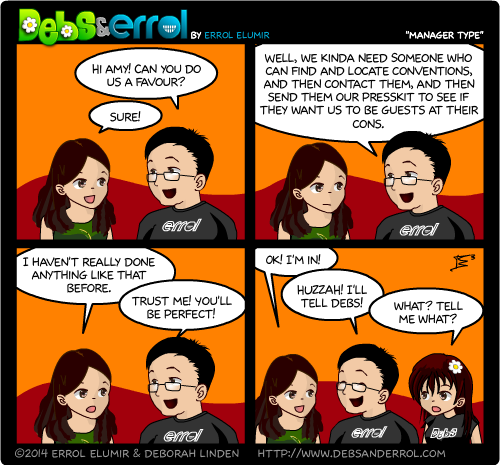 Errol:
Amy is super busy. But she's good at what she does and she's crazy supportive. Honestly, there are so many people out there that are so super supportive, it's super awesome.
Yes we're looking for cons. Our first con will be at Con-G in Guelph!
However, that's already our third gig! Our 2nd gig is in Toronto with The Special Features! That's on Saturday, Jan 25th, so I hope you guys can make it!