Comic 841 – "Design Help"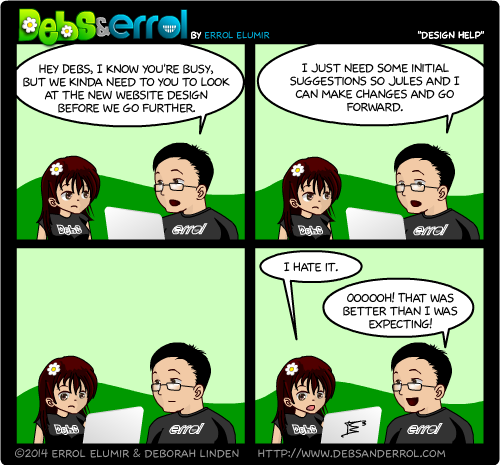 Errol:
The Web Design process is going swimmingly. Well, it's going, that's for sure. You wouldn't believe the number of emails that are going back and forth between us.
Jules Sherred
, known as
GeekyJules
on twitter, offered to do it for us.
I gave warnings. Jules wasn't deterred.
Three weeks later, still no complaints. At least, not to us. I feel for Jules' family and the amount of cursing that may have occurred because of us.
Debs: Hey…I like it a lot better now. And yes, there are a lot of emails flying. I don't understand all of them.