Comic 843 – "The Dandies!"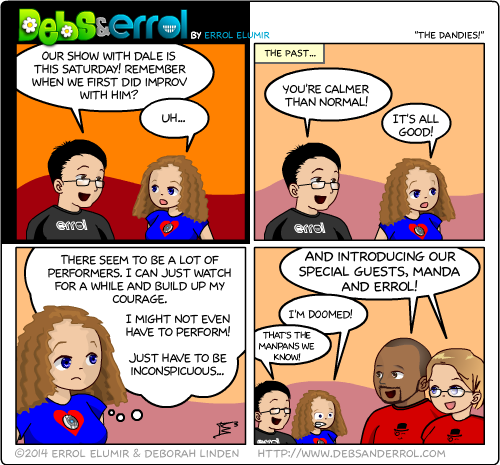 Errol: Huzzah! This Saturday! We have a gig! Come check us out at the Imperial with The Special Features, Musical Improv Troupe. I hear there's food!
And the share feature went crazy, apparently. Updated everything, except facebook. Stupid facebook.
Debs: Eeee! Look at the cute Dandies!!!!!
Whitless: I remember this! It was terrifying but fun! And I'm going on Saturday too!