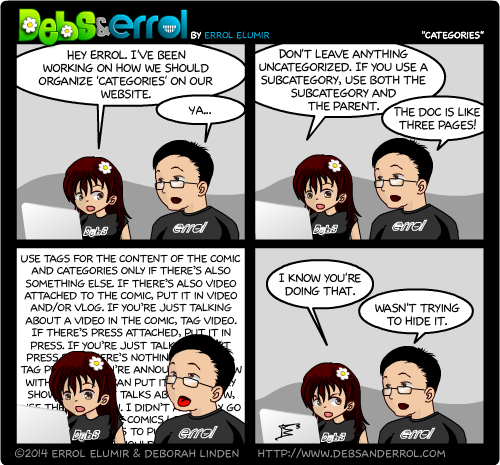 Errol: The categories do look a lot prettier though. I'll get it wrong though, I know it.
Debs: I consider the fact that you opened the document at all a victory. 😛 And yes, you did get it wrong in this post, but I fixed it. 😀 I also deleted/merged about 40 different tags, but you wouldn't notice given how many of them we actually have (errmm…249). Oh man.
But yes! Categories! They are organized and functional now and also there are sub-categories. I hope that it will make things easier to find. All of this took me…a long time. I may or may not be procrastinating on a grant application due in oh-crap-a-week. Today is all about grants, man.