Comic 856 – "Powell's Books"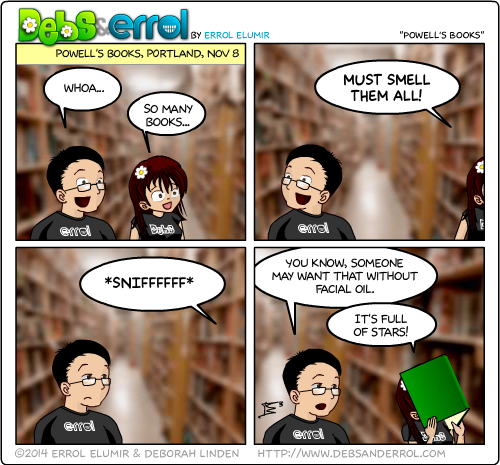 Errol: During our visit to Portland, we checked out Powell's Books. It was pretty amazing. I do love just hanging out in bookstores. I probably should post pictures.
Debs: A picture! I found a picture! Okay, so this is just inside one of the entrances. Yes, there are many entrances because Powell's is the size of a city block. I'm holding the map of it! Wow. These comics make me miss Portland.