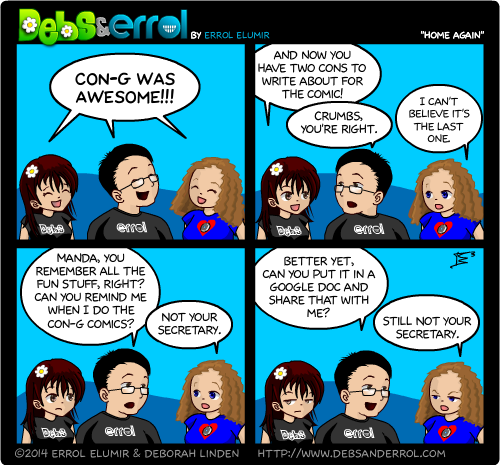 Errol: We're back from Con-G! And we had fun! And Debs got sick. And I slept a lot because I'm old. Good grief. We did take a few pics and put it on our Instagram though!

Debs: Heh, I had to email him a whole list of OryCon stuff just like that 😛 The weekend was great, though challenging for me because I was feeling ill for a lot of it. And my poor guitar was sick too. Somehow the concerts went fine though, and I did learn how to play Dominion. Much love to the staff  of Con-G. <3 

Manpans: I say this often. Because I'm NOT a secretary…sigh…the doc is shared in your inbox. Someday I will demand pay.
At least Con-G was FANTASTIC!