We're Playing at Con-G! Feb 21-23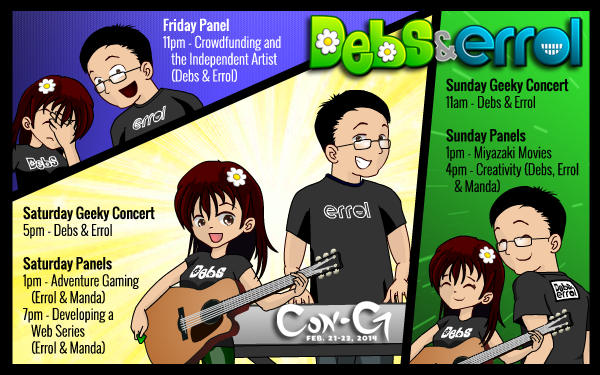 Huzzah! That's right, we're going to Con-G, our second time doing this convention in Guelph!
From their FAQ: "Con-G is an anime and geek culture convention. We cover a wide range of topics and genres, including amine, science fiction, fantasy, costuming, steampunk, gaming (tabletop, card, and electronic), with a dash of zombies thrown in for good measure. If you like it, chances are it'll be here."
We had a lot of fun last year, and this year, we have two concerts and a bunch of panels! So, can you make it to Guelph! COME! It will be fun!