Comic 858 – "Opening Ceremonies"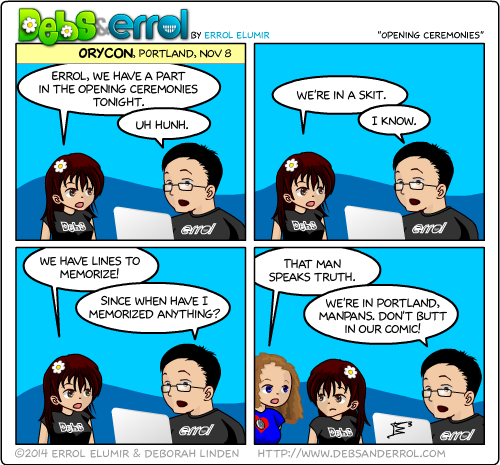 Errol: To be fair, we did not need to memorize our parts for the opening ceremonies. I eventually did, because I was on crutches and didn't want to try and read from crutches. Fortunately, we had small parts. 
Manpans: And I have hit an official rock bottom. I felt guilty for a creative choice that I had no part of. Go me.