Comic 891 – "Too Much Content?"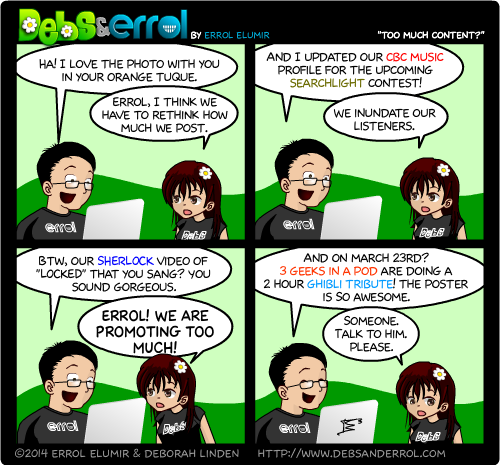 Errol: This is a legitimate question. Do we post too much stuff? Now that I have Instagram, I'm like posting pics of Debs and I all the time. Heck, you should see my personal FB page, it's even worse.
Debs: I know I brought up that concern about Facebook before..but we also know that Facebook..like…barely lets anyone see anything.
Errol: So, you people are our audience, we'd really like to know, do we post too much stuff? I know, I'll make a poll!

Loading ...