Comic 912 – "#VoteGeek Pics"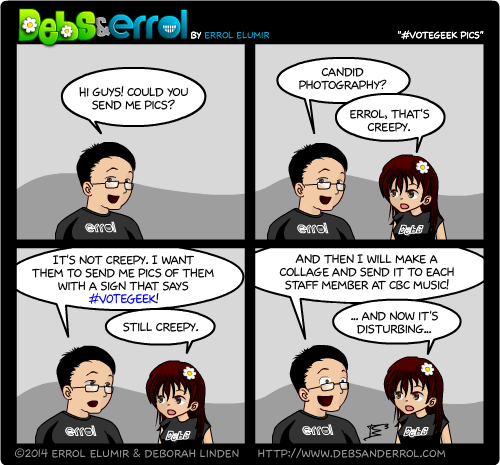 Errol: PICTURES! WE WANT PICTURES! Well, I want your pictures. Debs doesn't even know what I'm doing with them.
Debs: True story!
Errol: Actually, I don't even know what I'm doing. Probably will make a collage. Just like the comic says.
Please send us a picture of you with #VoteGeek? That'd be awesome. Will we use it in public? Yes. Yes we will. Just send it to our email please: debsanderrol@gmail.com
And yes, I made another parody video for #Searchlight this time based on Modern Major General.

#VoteGeek For #Searchlight!
We made easy buttons for you: