Comic 965 – "Inherit the Earth"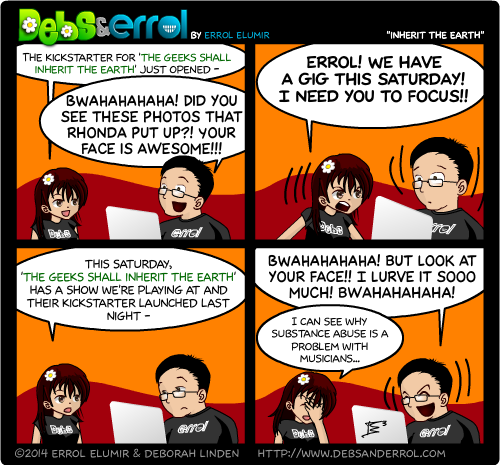 Errol: If you're wondering what photos, a friend of ours, Rhonda, took some photos at the Super Audio Land II. I love the looks Debs gives me.
And this Saturday, we're doing a small show at the Silver Snail for The Geeks Shall Inherit the Earth as they celebrate their brand new Kickstarter Campaign!
Huzzah! More geek for all! ^_^