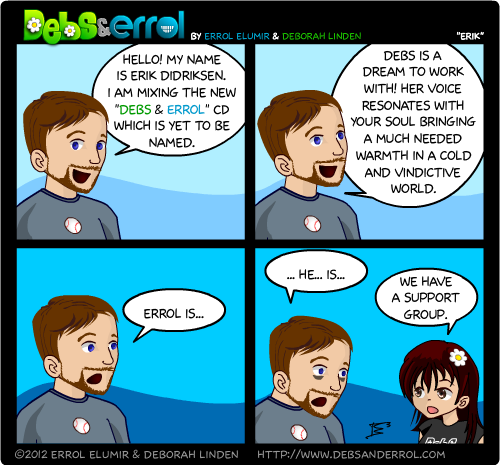 Errol: Erik Didriksen is mixing our CD. He's been listening to my voice now for a good number of months. He's been listening to it with the trained ear of a sound engineer. Every day. Listening to me. Think of your lot in life, look at Erik, and be thankful for the grace that has been bestowed upon you.
Debs: Yay! Erik is finally in the comic!  Though didn't he want a hat?  I thought he wanted a hat 😀  Hi Erik!
Errol: He wanted a hat? I didn't hear that. None of his pics have him in a hat!