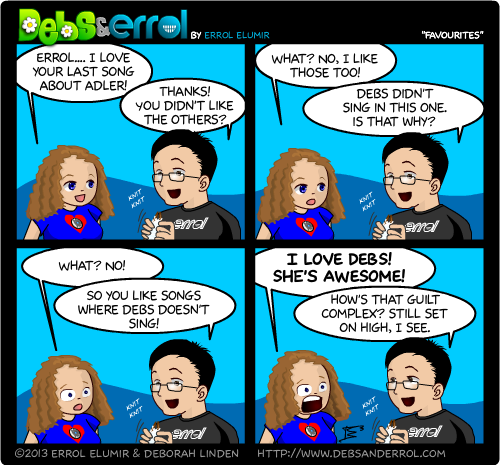 Errol: I was going to use another incident where Manpans was feeling guilty, but there were so many to choose from that I thought maybe I would just highlight this song which I wrote with Carrie of Traeder Band.
It's a jazz song, sung from the point of Irene Adler of BBC's Sherlock. 😀
I settled on the name: "Locked".
Debs: That title totally confuses me because I keep thinking it's a locked song and assuming I can't click on it.
Manda: Again, a conversation that didn't happen. Although I do love, love, love the song. And Errol was quick to point out that even if it didn't happen, if it did this is how it would play out. I grudgingly agreed.