Comic 574 – "Late Concert"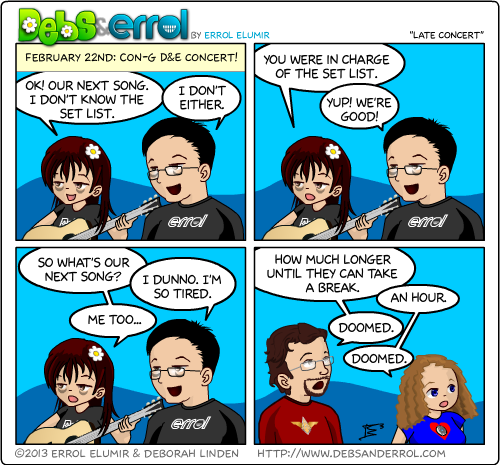 Errol: We were so tired that night. And I was coughing up a storm. We weren't as quick with our banter as we usually are.
Debs: Yeah, Errol would say things and I'd respond 20 seconds later. And he was coughing a lot so he picked a lot of songs where singing duties fell mostly to me. Poor Errols. 
Manda: We were all very tired, me because of sickness :D. And the no set list problem led to about four slow, mellow songs being sung in a row. I lasted for an hour after the concert before fever took me again.